T-Shirt Sale to benefit Youth Ministry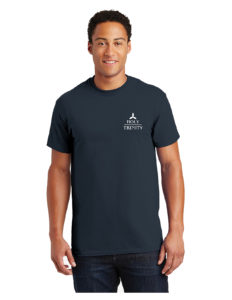 T-Shirt sale!!! Proceeds benefit Holy Trinity Youth.
Get your Holy Trinity t-shirt just in time for the parish picnic
and the summer months! Available in several colors!
Orders will be taken from May 7 to May 28 after Mass.
Order forms available in the parish office during the week.
T-shirts will be available for pick up June 10-11.
We appreciate your support!!